JOHNNY'S PHOTO GALLERY

TATTOO MACHINES, POWER SUPPLIES, CLIP CORDS, FOOT SWITCHES, COILS ECT.


WE HAVE BEEN OPEN FOR 40 YRS NOW. BEEN TATTOOING YOU SINCE "72". WE HAVE 22 PAGES, ON THIS WEB SITE. PLEASE BROWSE THEM ALL. CHECK OUT OUR GIFT LINE, AND OUR GREAT LINE OF TATTOO EQUIPMENT. THANKS SNAKE.

WEB SITE LAST UPDATED APRIL. 19th 2012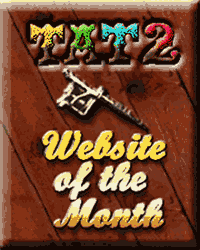 SNAKE'S TATTOO CO. HAS WON WEB SITE OF THE MONTH. THIS IS OUR AWARD. THANKS FOR VOTING FOR US.

GIFT CERTIFCATE'S ARE SOLD AT OUR STUDIO, STOP BY AND BUY ONE FOR A LOVED ONE OR AS A GREAT GIFT FOR A FRIEND. OR BUY ONE HERE ONLINE AND WE WILL MAIL IT TO YOUR LOVED ONE OR FRIEND. JUST CLICK ON THE PAY PAL LOGO TO THE RIGHT.

WHERE SOUTHERN COLORADO
GET'S TATTOOED.TATTOOING YOU SINCE 72.WE ARE IN THE TOP TEN HOT SITES, PLEASE VOTE FOR US AS WEB SITE OF THE MONTH. CLICK ON HOT SITE LOGO ON THE RIGHT.>>>




We are Located on East Platte Ave. In Colorado Springs,At Platte Place and Platte Ave.In a 2 Story Building at The Stop Light. We Have 2 Tattoo Artist, and 1 Piercer to take care of All of your Needs.We Have over 1500 Sheets of Designs Displayed that are all prepriced for your Convienece of selecting the right tattoo for you. We run a clean smoke free studio. Min. tattoo age is 18. Sorry no minor's. We work on a walk-in only 1st come 1st served.

National Tattoo Assoc. 1st Place Winner Nicest Tattoo Studio.

Southern Colorado's Oldest Tattoo Studio Est. June 1972. Owned By Viper Limited LLC
One Of Colorado's Finest
Tattooing and Piercing Studio's




OUR NEW GIFT SHOP




THIS IS JACKIE. SHE RUNS THE SHOP'S FRONT. SHE IS THE ONE YOU TALK TO ON THE PHONE AND THE ONE YOU GET MET BY IN THE SHOP.




OUR FRONT WAITING ROOM




SHOP WAITING ROOM




STERILIZER ROOM
LINKS FOR OUR FRIENDS